The Latest Local Magnetometer Readings for the Isle of Mull over the North of the UK.
Below is the latest magnetometer reading that is located in Northern Scotland. When a geomagnetic storm starts the magnetometer will respond; when the geomagnetic storm strengthens the magnetometers respond better... once the readings fall significantly there is a chance the Middle Latitudes will see the aurora low in the Northern Horizon... but don't forget, you need clear skies and no light pollution... Good Luck!!!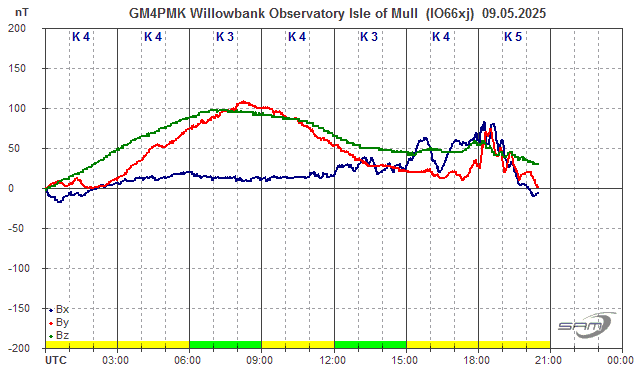 Data is updated at regular intervals.